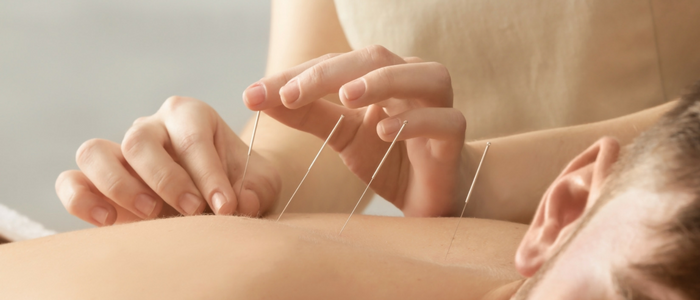 Physiotherapy & Acupuncture
Megan approaches each client from a "total health" perspective. She will provide a comprehensive assessment based on your unique health concerns and structure a treatment plan tailored to your needs. Ongoing patient collaboration and feed back is an essential part of the process!
Acupuncture involves the insertion of very thin needles through your skin at strategic points on your body. Acupuncture points can consist of nerves, muscles, joints and connective tissues (ligaments) which are stimulated. The stimulation increases blood flow, while at the same time triggering the activity of the body's natural painkillers. It can also enhance power and immunity, support physical and emotional health, and improve overall function and well-being. Modern medical acupuncture takes Traditional Chinese Acupuncture and adds a modern understanding of human anatomy and functions.
Physiotherapists study the science of movement. They learn how to pinpoint an injury's root causes. Physiotherapists are experts on how your body moves and what stops it from moving. As movement specialists, physiotherapists will use a hands-on approach to help you restore, maximize and maintain movement for the rest of your life. In Alberta, physiotherapy is a regulated health-care profession so this means only qualified professionals can become registered physiotherapists and use the titles physiotherapist, physical therapist or PT.
Megan's Services Include:
Physical Therapy
Acupuncture & Needling
Cupping (TCM/Myofascial)
Home exercise programs
Acupressure/AcuLaser
Soft tissue mobilization
Electrical stimulation
Infrared heat
Patient Education
Location
Full Spectrum Chiropractic
#110, 849 Premier Way
Sherwood Park, AB T8H 0V2
Call today to book your next appointment
780-464-1029
Office Hours
Monday 7:30am – 6:30pm
Tuesday 9:00am – 6:30pm
Wednesday 7:30am – 6:30pm
Thursday 9:00am – 6:30pm
Friday 7:30am – 12:30pm
Saturday  Closed
Sunday  Closed
*Please note that the hours change depending on the provider